The Assembly sends out a weekly newsletter that provides funding opportunities, events, conferences, training programs and relevant news about water and watersheds. We provide this free service to watershed groups and water interested citizens across the state. If you wish to subscribe to this service,
click here
.
The Colorado Watershed Assembly does not take a stand on any water or watershed issue expressed in its newsletter. The Colorado Watershed Assembly advocates for consensus, cooperation, compromise, and collaboration between all stakeholders involved in watershed issues. Our information network is designed and intended to educate and engage citizen stakeholders in watershed issues across the state and not to advocate for a specific issue. If you would like the Colorado Watershed Assembly to distribute watershed news or an event, please send the information to
cwa@coloradowater.org
.
Find previous newsletters
here
.
December 4, 2013
Click on a link below to be taken directly to a section of the newsletter!
Help The Inflow Newsletter continue to provide helpful information to
water-interested citizens throughout Colorado! Click here to make a donation.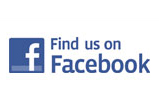 Colorado Gives Day - December 10!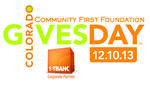 Colorado Gives Day is quickly approaching! Please consider making a donation to the Colorado Watershed Assembly on December 10 at www.coloradogives.org/coloradowater and support our important programs like the Inflow Network!
Colorado Water Plan
Colorado's Water Plan will leverage and integrate nine years of work accomplished by Colorado's Basin Roundtables, the Interbasin Compact Committee, and Colorado Water Conservation Board (CWCB) to determine how to implement water supply planning solutions that meet Colorado's future water needs while supporting healthy watersheds and environment, robust recreation and tourism economies, vibrant and sustainable cities, and viable and productive agriculture. Are you interested in the Colorado Water Plan and want to give your input? Check out their new website and see what you can do.
Rebuilding Flood-Damaged Diversion Structures to Benefit Multiple Uses
This fact sheet, created by the Colorado Water Conservation Board and the Colorado Parks and Wildlife, provides information on current concepts for diversion design which also promotes fish passage and river health. Click here to see the document.
Waldo Canyon Fire Impacts and Recovery Map
The Coalition for the Upper South Platte recently created the Waldo Canyon Fire Impacts and Recovery Map. The interactive map tells the story of the Waldo Canyon Fire, emphasizing that flooding is nothing new to the areas surrounding the burn scar and rehab has truly been a collaborative effort. Whether you're interested in an overview of the Waldo Canyon Fire or would like to delve deeper into the details of the restoration process, start exploring the map!
EPA Report on the Importance of Water to the US Economy
EPA is releasing a Synthesis Report on the Importance of Water to the U.S. Economy. This report is intended to help raise the awareness of water's importance to our national economic welfare, and to summarize information that public and private decision-makers can use to better manage the nation's water resources. It highlights EPA's review of the literature and practice on the importance of water to the U.S. economy, identifies key data gaps, and describes the implication of the study's findings for future research. EPA hopes this report will be a catalyst for a broader discussion about water's critical role in the U.S. economy. Click here for the full report.
Water Quality Control Commission Hearing Notices
http://www.cdphe.state.co.us/op/wqcc/Hearings/Hearings.html



Water By the Numbers
Vail Daily, November 26, 2013



New Events
Dec 12: Forest Health Stakeholder's Meeting
Join the Forest Health Task Force from 12:00 to 1:30pm at the Summit County Library North Branch in Silverthorne on Dec 12 to review a detailed monitoring plan draft created for the expansion of the forest monitoring program to include new Summit County locations. The public is encouraged to attend. To RSVP, call Howard Hallman at 719-491-1807. More information can be found here.
Dec 12: Colorado WaterWise Value of Water Toolkit Stakeholder Conference Call
Colorado WaterWise is seeking stakeholders and sponsors to help develop a Communications Toolkit that will promote the Value of Water to Coloradans. Join their conference call on December 12 at 10:30 a.m. for a project update. Value of Water Toolkit Stakeholder Conference Call. Learn more about the project, click Value of Water Toolkit.
Jan 15: Chama Watershed Partnership Launch
Please join the Chama Peak Land Alliance, New Mexico State Forestry, and the Western Landowners Alliance in the launch of the San Juan - Chama Watershed Partnership. They are inviting the community and colleagues to join in a discussion about this initiative on Wednesday, January 15th at the Wild Horse Casino Event Center in Dulce, NM. They will be setting up workgroups to tackle various facets of this important issue and look for ways to implement their work in 2014. If you intend to make this meeting, please RSVP to chamapeak@gmail.com or call 1-888-445-7708. For more information, take a look at their brochure.
Feb 8: Uncompahgre Watershed Partnership's Annual Historic Mining Snowshoe Tour
The UWP is once again partnering with the Ouray County Historical Society to organize the Annual Historic Mining Snowshoe Tour in the Red Mountain District. Tickets for the tour will be a $20 donation. Proceeds will benefit the UWP and the Ouray County Historical Society. Sign up with UWP at Sign Up Genius, spots are limited.
Dec 4: Society of Wetland Scientists Denver Speaker Series
Come join the Rocky Mountain Chapter of SWS for the 10th Denver Speaker Series meeting. The goal of the series is to provide thought-provoking presentations and a discussion forum for wetland issues and projects that are relevant to those working, studying, or otherwise interested in wetlands. Each meeting consists of three 20-minute presentations and a social hour. Each presentation will focus on one of three general themes: regulatory, research, and special interest. The event will take place at 5:30pm at the Irish Snug Pub in Denver. More information can be found here.
Dec 5: Maryland Water Monitoring Annual Conference
The Maryland Water Monitoring Council will hold its 19th Annual Conference at the Maritime Institute, North Linthicum, Maryland, on Thursday, December 5, 2013. The theme of the one day conference is Conserving Maryland's High Quality Waters - from Monitoring to Action. The early-bird registration fee (deadline - November 17, 2013) is $55 and includes lunch, breaks, and conference materials. After November 17, the registration fee is $70. The early registration fee for presenters is $50. Discounts for full-time students and members of non-profit organizations are also available on a first come, first served basis by request. Click here for more information.
Dec 9-10: Industrial Water Reuse Specialty Conference
The Industrial Water Reuse Specialty Conference will focus on the emerging technology and the evolving economic, social and environmental importance of water reuse as a sustainable practice in industrial applications and production. The conference will take place in Long Beach, CA. For more information, click here.
Jan 29-31: Colorado Water Congress Annual Convention
Join the Colorado Water Congress for their 2014 Annual Convention, Jan. 29-31 at the Hyatt Regency DTC in Denver, Colorado. The annual convention is the premier water industry event in the state, attracting 500+ attendees that convene for networking and collaboration on the important water issues in Colorado. For more information, click here.
March 13-14: Rocky Mountain Land Use Institute's 23rd Annual Land Use Conference
The Rocky Mountain Land Use Institute seeks to elevate the law, policy and practice of sustainable development in the West to promote nature-friendly, prosperous and equitable communities. The conference takes place at the University of Denver's Sturm College of Law. For more information, click here.

Funding Opportunities List:
The Colorado Watershed Assembly has compiled a list of governmental and non-governmental funding sources for restoration projects and organizational capacity building. The list can be found on our website.
DUE SOON
KEEN Effect
Application Deadline: December 6, 2013
This year, KEEN renewed their promise to dedicate their resources to building stronger communities and a healthier planet. To bring this promise to life, they are launching the KEEN Effect – a way for you to help fund projects designed to get people outside and responsibly enjoying the outdoors. Help us distribute $100,000 in funds by encouraging your favorite non-profits to take part in the KEEN Effect. Click here for more information.
Temper of the Times Foundation, Inc.
Application Deadline: December 15, 2013
Temper of the Times Foundation provides funds to nonprofit organizations in the US. Grants are typically between $5,000 and $15,000 and are awarded for projects that will lead to measurable outcomes for wildland ecosystem conservation and restoration in the United States. Grants may be used to fund the production of print, radio, or television ads, to pay for advertising space or airtime, or to produce or distribute pamphlets, books, videos, or press packets. For more information, click here.
EPA Urban Waters Small Grant RFP
Application Deadline: December 16, 2013
The U.S. Environmental Protection Agency expects to award up to $1.6 million in funding for projects taking place in 18 Eligible Geographic Areas that protect and restore urban waters by improving water quality through activities that also support community revitalization and other local priorities. Small grant awards under this competition will range in the amount of approximately $40,000 to $60,000 in federal funding. There will be a webinar to answer questions on October 22. Click here for more information.
Upcoming Deadlines
Invasive Phreatophyte Control Program
Application Deadline: January 14, 2014
The Colorado Water Conservation Board has made applications for the Invasive Phreatophyte Control Program (IPCP) available. The IPCP is intended to provide cost share assistance to eligible entities to control and/or eradicate tamarisk, Russian olive, or other woody riparian invasive phreatophytes that have degraded the state's riparian areas and restricted channel capacity resulting in increased non-beneficial consumptive use of water. More information can be found here.
Colorado River District Grant Program
Applications Due: January 31, 2014
Grant applications for projects that protect, enhance or develop water resources in the 15-county area covered by the District are eligible for funding consideration. This includes all watersheds in north- and central- western Colorado, except the San Juan River basin. Eligible applicants can receive up to a maximum of $150,000 (or 25% of the total project cost whichever is less) for their project. The total grant pool for 2014 is expected to remain at $250,000. Click here for more information.
RBC Blue Water Project
Application Deadline: February 3, 2015
These grants from the Royal Bank of Canada, range from $1,000 to $10,000, and are awarded to local or community-based organizations in Canada, the United States or the Caribbean. Funding will be available for initiatives that help protect and preserve water in towns, cities and urbanized areas. For more information, click here.

NFWF 5-Star RFP
Application Deadline: February 5, 2014
The Five Star and Urban Waters Restoration Program seeks to develop nation-wide-community stewardship of local natural resources, preserving these resources for future generations and enhancing habitat for local wildlife. Projects seek to address water quality issues in priority watersheds, such as erosion due to unstable streambanks, pollution from stormwater runoff, and degraded shorelines caused by development. Click here for more information.
Wick Kenney Fund
Application Deadline: Rolling Deadline
The Wick Fund makes grants to protect and restore watersheds in the Western United States. In the simplest of terms, we are interested in keeping western rivers flowing with ample volumes of clean water. For more information, visit the website.
Cedar Tree Foundation
Application Deadline: Rolling Deadline
The Cedar Tree Foundation's grant making focuses on the following areas of concern: Sustainable Agriculture, Environmental Education, Environmental Health. They give particular consideration to proposals that demonstrate strong elements of environmental justice, and conservation. They do not accept unsolicited proposals but will consider LOI submitted by US based nonprofits. Click here for more information.

New Trainings
Dec 10: Get Grants- Denver
Join CRC for a comprehensive, 1-day grant writing workshop and learn best practices in grantwriting and tips for success. Participants will understand the essential elements included in a grant proposal and how to craft a compelling case for support through interactive exercises. A review of grant terminology, sources of grant funding and research tools including the Colorado Grants Guide will be discussed. Click here to register.
Upcoming Trainings
No other trainings this week.

CO Water Policy/Outreach Coordinator, Audubon
The Water Policy/Outreach Coordinator for Colorado will organize support for Audubon's Colorado River Campaign in Colorado. The Water Policy/Outreach Coordinator will continue the effort already initiated to identify, recruit, train and mobilize Audubon members and other activists to advocate for local, state and federal policies that focus on the protection and restoration of the Colorado River Basin. Click here for the full announcement.
President, Western Resource Advocates
Based in WRA's Boulder, Colo., headquarters and reporting to an engaged 10-member Board of Directors, the President is responsible for charting WRA's direction, upholding a shared vision, and providing the strategic leadership necessary to achieve mission-related goals and objectives. The President is the ambassador, inspirational voice, and outward face of WRA. WRA's reputation for almost 25 years is strong, and the incoming President will have the opportunity to lead the organization into the future, advancing critical 21st century conservation initiatives. For more information, visit their website.
Volunteer, Rocky Mountain Field Institute
Rocky Mountain Field Institute is always looking for volunteers! RMFI completes fire rehabilitation in the Waldo Canyon and Black Forest Fires, wetland restoration on Pikes Peak, trail and restoration work in Garden of the Gods, climbing access trailwork at Shelf Road, and a variety of other projects. Check out their current schedule http://www.rmfi.org/events/calendar.
Volunteer, Wildlands Restoration Volunteers
Check out all of the new volunteer opportunities that Wildlands Restoration Volunteers have up on their website !
Volunteer, Volunteers for Outdoor Colorado (VOC)
There are several ways to volunteer with VOC. VOC is also working with flood relief efforts. Over the coming months, VOC will focus on organizing flood related volunteer projects and they will use their website, newsletter and social media outlets to post opportunities they hear about. Click here to get to their website.
Volunteer, Coalition for the Upper South Platte
The Coalition for the Upper South Platte (CUSP) works to protect the 2,600 sq mile watershed that reaches from the Continental Divide to Strontia Springs Reservoir, southwest of Denver. CUSP works with their partners to provide essential services such as project planning, implementation and monitoring within the watershed. CUSP hosts a number of volunteer opportunities in the watershed. To volunteer with CUSP, visit their volunteer portal.

The below Newsletters are new and updated this week.